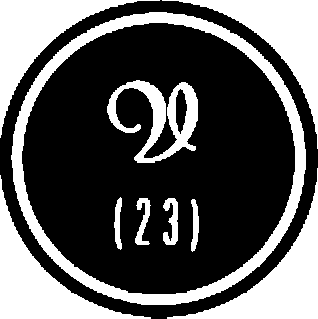 XAD0001 (1990)

Indescipherabe calendar released on the occation of 4AD's tenth anniversary. Featuring work by Ian Walton, Diana Grandi, Beverley Carruthers, Christopher Bigg, Jim Friedman, Nigel Grierson, Robin Grierson, Shinro Ohtake, Vaughan Oliver, Russell Mills, Terry Dowling, Simon Larbalestier, Tamar Cohen.

---

XAD23 (1991)

Package of 15 promo posters in A2 size. Has «Gigantic», «Here Comes Your Man», «Velouria», «Bossanova», «Dig For Fire» (from Pixes), «Ultra Vivid Scene», «Joy 1963-1990» (from UVS), «Aion» (Dead Can Dance), «Livonia» (His Name Is Alive), «House Tornado» (Throwing Muses), «Scar», «Mad Love», «Sweetness and Light» (Lush), «Comforts of Madness» (Pale Saints) and «Pod» (The Breeders). Most of the posters are similar to the releases listed, but «Livonia» is completely different.

---

NONVO1 (1991)

Two full-colour book full of Vaughan Oliver designs were released in '90 and '91 in conjunction with two exhibitions in France. The second book is an expanded version of the first book. ISBN 2-908267-05-5.

---

2020 (1992)

n. 1. The science concerned with the physical structure of animals and plants. 2. A body of work upon this subject. A treatise, a book, a calendar. 3. A fiction by division being monthly, an abundant carcass. 4. Thirteen portions / components speaking separately: «the anatomy of 1993 / time». 5. Meaning being herein set apart. [from Obscuria anatome, to separate]. Definition, Toby Ingham. Sleeve by Vaughan Oliver, Chris Bigg, Paul McMenamin, Simon Larbalestier, Dominic Davies, Shinro Ohtake, Jim Friedman, Kevin Westenberg, Tamar Cohen, David Slatoff, Beverley Carruthers, Russell Mills, Terry Dowling and Alexandra Murray. The calendar is as puzzling as you would expect. It comes in a yellow cardboard box and is very large.

---

FAD23 (1993)

12 A2 (594mm x 420 mm) poster pack released in a cardboard tube. Sleeve by Vaughan Oliver, Chris Bigg, Paul McMenamin, Simon Larbalestier, Jim Friedman, Dominic Davies, Kevin Westenberg, Nigel Grierson, Chris Gorman (Belly) and Shinro Ohtake. Posters from «Home Is In Your Head», «Love», «Heidi Berry», «Frank Black», «Star», «Cobalt Blue», «Safari», «Trompe Le Monde», «Blood», «Blow», «Down Colorful Hill», «For Love». Initial quantities of this set (first presented at the 13 Year Itch) included a 13 Year Itch poster.

---

T23 (1994)

2 colours - maroon shirt, small green and white logo, short sleeves.

---

TT23 (1994)

2 colours - printed front and back, short sleeves.

---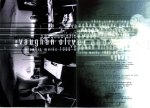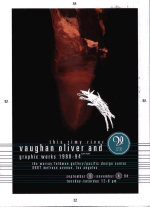 ? (book) (1994)

? (flyer) (1994)
A poster with the same image as the cover of the book was also released.

---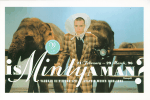 (Minty 23) (1996)

---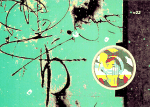 POS23 (Misc)

---