BAD205 (1982): The Fatal Day, Coordinates, Apocalypse

Peel session recorded 9.12.80 for BBC1. The run-out grooves read «Sic transit gloria in camera» «Ask mother».

---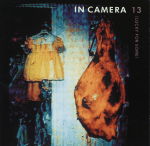 CAD205CD (1992): AD8, BAD19, BAD205, Pins & Wax, On the Retina, Colour in the Home, Deflowered

The last four tracks were recorded in 1991, ten years after the group first disbanded. Recorded at Stone Room. Coproduced by Drostan Madden. Featuring Rew, Drostan Madden and Michael Allen (The Wolfgang Press). Sleeve by Pete Moore.

---