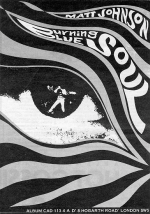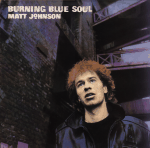 CAD113 (1981): Red Cinders In The Sand, Song Without An Ending, Time (Again) For The Golden Sunset, Iceing Up, (Like A) Sun Rising Through My Garden, Out Of Control, Bugle Boy, Delirious, The River Flows East In Spring, Another Boy Drowning

See AD10. Rereleased in 1984 with text on the back of the sleeve. Released on CD in 1993 under the «The The» name. Featuring Bruce Gilbert (Wire) and Graham Lewis (Wire). Coproduced by Ivo except 1 coproduced by Pete Maben and 3 and 9 produced by BC Gilbert and G Lewis. Sleeve by Tony Barrett and Fiona Skinner.

---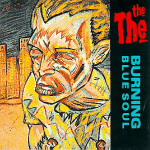 HAD113CD, HADC113 (Jun 7 1993): CAD113

Originally released under the name «Matt Johnson» but was changed to «The The» at Johnson's request.

---